If you would like to order cookies,
please email charstie@msn.com or
call 515-957-1166 with the following information:


Name:

Phone:

What kind/kinds of cookies are you interested in ordering?

How many cookies are you interested in ordering?

Any special packaging needed or special occasion?

Date Needed:




Or give us a call at 515.957.1166.
_________________________________________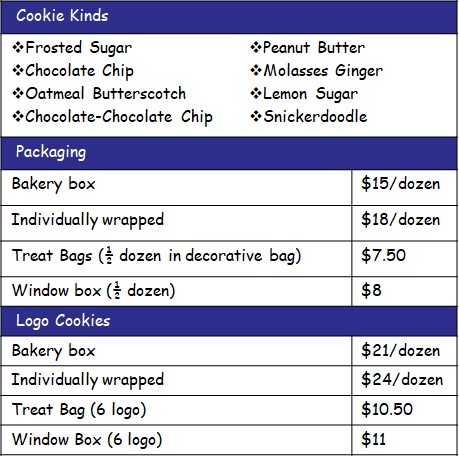 How Charstie's Cookies began…
I began baking in high school for my family and friends. During college, I helped organize bake sale fundraisers for a club I was involved with. The fundraisers were a huge hit. College students love homemade cookies!
After I graduated from college and started my first full-time job, I often baked cookies for my coworkers. Several times, I heard, "Hey Charstie, these are great! You should sell these!" And so, now I do. Charstie's Cookies is based out of my kitchen. The cookies are indeed homemade, but I also take great care to make sure your cookies are packaged professionally. Your clients, family and friends will enjoy cookies that not only taste great but also are packaged to show that you care.